Who's Burning All The Carbon?
This chart shows which countries have emitted the most CO₂ per head of population over the last 5 years for which data is available.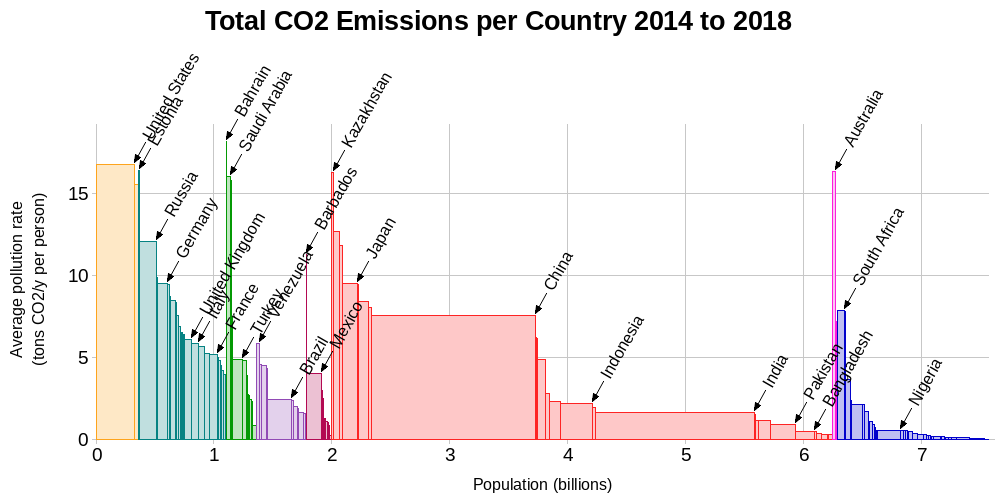 We hear a lot about China's emissions. This chart shows that recent emissions per head in the US are double those in China.
Interesting to compare to the historical emissions since 1880 on Who Burnt All The Carbon?
Sources and Notes
Back to
Arctic Death Spiral
|
Sitemap